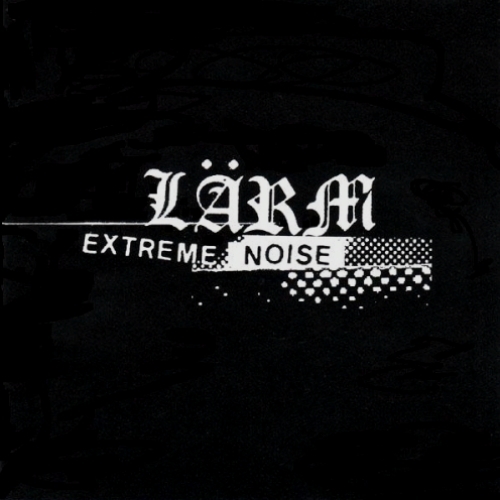 Lärm - Extreme Noise
Lärm - Extreme Noise
The complete discography of these Dutch straight edge thrash legends. Includes everything they've ever released, plus unreleased and bootleg material. Hyperspeed political hardcore who's members went on then form bands like Seein' Red and Manliftingbanner.
Lärm is truly a legendary band and their influence on the development of Grindcore and Powerviolence can't be underestimated. Get this tape and relive the manic intensity that once prevailed in the chaos ridden '80s!
Pro-tape. Released by Basement Records, Malaysia.
Format

Cassette

Released

2016

Country

Netherlands

Label

Basement Records

SIDE A

01.

The Complexity Of Life





02.

Chemical Suicide





03.

Passive Punks





04.

Nothing For Us





05.

Puppets On A String





06.

O.S.L.





07.

South Africa





08.

Hippies





09.

Opium Of The Masses





10.

Dance 'Till You Drop





11.

Revolting Youth





12.

Gesprek Met De Minister-President / Haagse Mafia





13.

Pigeon





14.

Police Threats





15.

Crucify The Pope





16.

Only Reality





17.

Our Future





18.

Red Brigades





19.

Wodka





20.

Disorder





21.

N.R.I.P.





22.

Don't Wanna Pay Their Debts





23.

Ban The Bomb





24.

Vivisection





25.

Boredom





26.

Too Old





27.

The Pogo





28.

It's Not What It Seems To Be





29.

T.V. Spots





30.

Obsessed By Your Image





31.

Wodka





32.

Ignorance





33.

Escape To Death





34.

Drunk Freak





35.

Chemical Suicide





36.

Somewhere Over The Rainbow





37.

No Words No Lyrics





38.

No One Can Be That Dumb





39.

Dollars And Roebels





40.

Non-Conformity





41.

Our Future / Don't Wanna Pay Their Debts





42.

Up To You



SIDE B

43.

It's Up To You





44.

Sheer Mountains





45.

Dollars And Roebels





46.

Ignorance





47.

Negative Approach





48.

Concrete





49.

No One Can Be That Dumb





50.

Escape To Death





51.

Metal Attitude Sucks (M.A.S.)





52.

Nuclear Barbeque Party





53.

Puppets On A String





54.

Home Broken Home





55.

Megalo Mania





56.

Junk





57.

Work / Mad





58.

Settled





59.

Troubled Mind





60.

Mouth Full Of Teeth





61.

Move To Russia





62.

Ask More





63.

A-Political Dick





64.

Woensdrecht





65.

Who's One?





66.

Animals Have Feelings Too





67.

Start





68.

Bubba's Revenge





69.

Shades





70.

Smog





71.

Violence Sucks!





72.

Outro





73.

Destroy Sexism





74.

Vader Abraham





75.

Victim



Preview

https://www.youtube.com/watch?v=8xxmhqr6VYU

---